Experience the Benefits of Switching Your Car's Motor Oil to Synthetic

Why Use Synthetic Oil?
Conventional mineral oil is simply refined crude oil. Synthetic oil is rebuilt and added so that it can better protect against wear, high temperatures, cold weather, and sludge buildup.
REDUCED ENGINE WEAR: At engine startup, a Synthetic lubricant starts circulating straight away, protecting every moving part within the engine.
IMPROVED FUEL ECONOMY: During engine warm-up, Synthetic oil gets to work quickly, so the engine reaches peak operating efficiency sooner.
CLEANER AND ENVIRONMENTALLY FRIENDLY: When compared to conventional mineral oils, synthetics help cut engine emissions. Synthetic oil is not only refined, it is also distilled and purified.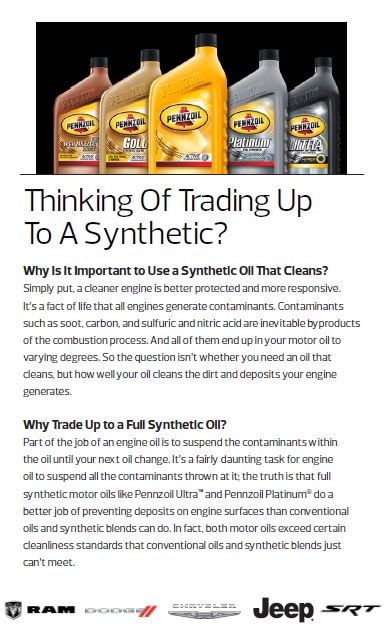 We are now offering Synthetic Oil Changes at Croton Auto Park! Click on the video below to see why you should consider upgrading from conventional oil to synthetic oil today!  Call us at (914) 271-6900 to schedule your appointment in Croton-on-Hudon today.